About Us
Trek Tours Australia
Trek Tours Australia was created in 2010 with a focus on providing high quality, small group trekking experiences in Australia's most spectacular regions.  With many years of experience, Trek Tours Australia has developed a deep understanding of what is required to operate outstanding trekking holidays. The company continues to innovate and promote advanced eco-tourism principles, whilst exploring Australia's magnificent wilderness. From small beginnings Trek Tours Australia has now grown to employ the best wilderness guides in Australia – whose experience, knowledge and passion help to create inspiring journeys for our guests.
Responsible Travel
Responsible travel is the very core of our business. Trek Tours Australia aims to be at the forefront of this movement and will always continue to improve and innovate in our commitment to the principles of sustainable and responsible tourism. Working together with our guests, suppliers, government and indigenous stakeholders – it is our goal to continuously monitor and improve our performance and to ultimately be regarded as one of the best tour operators in Australia.
All our operations and business practices embody ecotourism principles. Every decision and action of ours takes these principles into account. Trek Tours Australia:
is conscious of both the positive and the negative impacts of our operations and conduct;
has a responsibility to build awareness around cultural and ecological values;
delivers positive Australian visitor experiences;
provides direct benefits for conservation;
generates financial benefits for local communities and private local industry;
operates a leave-no-trace and minimal impact business; and
recognises, respects and consults with the traditional owners of Australia.
Our environmental policy
The preservation, conservation and presentation of the environment is of principal importance to Trek Tours Australia. We consider it a privilege to operate in the unique wilderness areas across the Australian continent.
Trek Tours Australia's environmental objectives are:
Ensure compliance with all Australian environmental legislation and our tour operator permits.
Comply with all Australian National Park Area Management Plan requirements, standards and guidelines.
Maintain and exceed Australian Outdoor Activity Standards.
Identify and minimise all possible environmental risks associated with the operation of our treks.
Ensure there is no long term environmental impact from our operations.
Contribute to the conservation management objectives of our partners at respective Parks and Wildlife Service and associated partners.
Use interpretation as a means of increasing our guests' environmental awareness.
Ensure there is no long term cultural impact from the operation of any of our tours.
Reduce greenhouse gas emissions and improve resilience and adaptation to climate change.
Why people choose to trek with us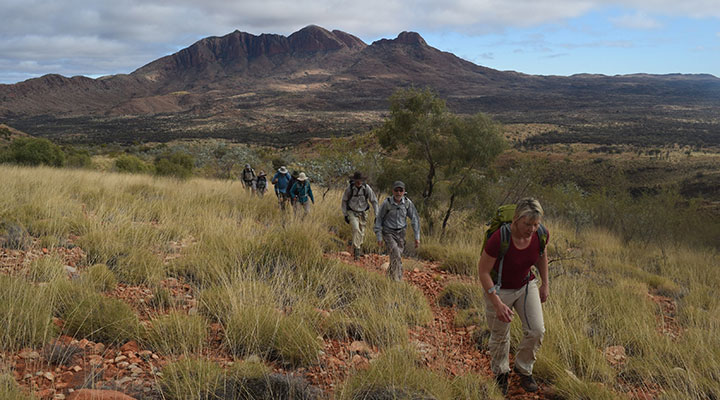 You'll see more on foot
We believe that the best way to really experience Australia's spectacular wilderness is to walk in it. Unlike travelling in a vehicle, a hiker can take the time to experience the true beauty and magnificence of nature. Our treks take you to the secluded, unspoiled places where few tourists venture – beautiful, remote, peaceful, and wild.
Our style of walking is to take plenty of time to enjoy the birds, plants, animals, scenery and the fact of just being in the bush. We don't race from A to B. That way, you can enjoy both the challenge and the beauty of the trail and surrounds – take a few photographs, sit down occasionally for a cup of tea, ask questions about what you've seen, or just be.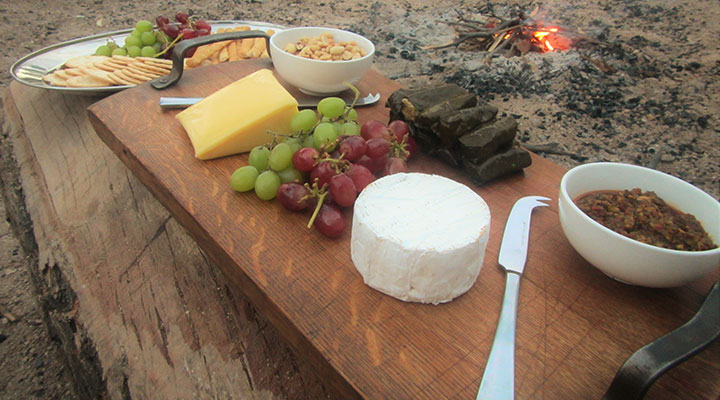 You'll love our food
Trek Tours Australia prides itself on preparing fresh and wholesome meals using organic produce as much as possible. Our guides are skilled and passionate cooks who love to surprise and delight you with a tasty array of nutritious dishes.
Anyone for coffee? The first meal of the day sets us up for a great walk. We love making a beautiful cup of coffee first thing in the morning, which we gently plunge for your pleasure. Tea drinkers find that our dozen or so tea varieties offer a cup to delight.
A great breakfast sets us up for a big day on the trail. You can look forward to a range of cereals, fresh fruit, yoghurt, toast, porridge and juice.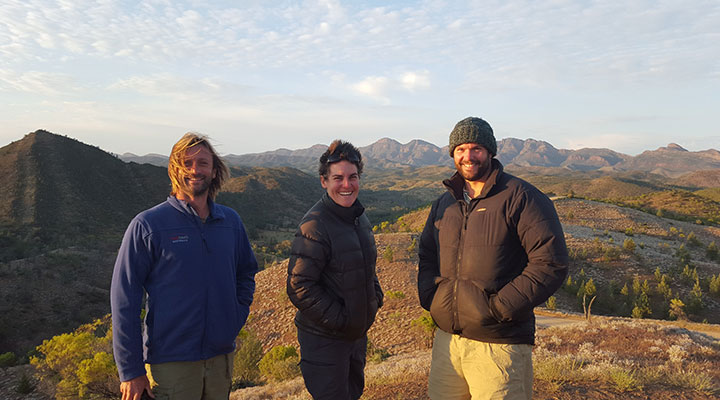 Our guides make all the difference
A great trek starts with having  great guides and we think ours are the best in the business. Along with their professional qualifications and our own in-depth training, Trek Tours Australia guides all have that something special, that thing you can't learn from a book or in a classroom – passion.
Our guides are an eclectic bunch of beautiful people who love to share their wilderness experience and knowledge, creating inspiring trekking journeys for our treasured guests.
Meet our team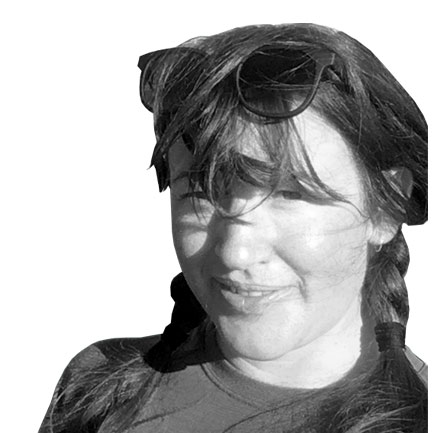 Jessica McElhinney
Guest Services Consultant
As part of our Guest Services team, Jess believes you can't get enough of the outdoors and never tires of facilitating wilderness adventure experiences. Combining her passion for nature conservation and commitment to customer service, Jess loves that you love the wild places, and is always glad to help you get out there. When not exploring her home in Tassie, you'll find her out in the garden, at the local farmers markets picking up some local produce or immersed in arts and crafts.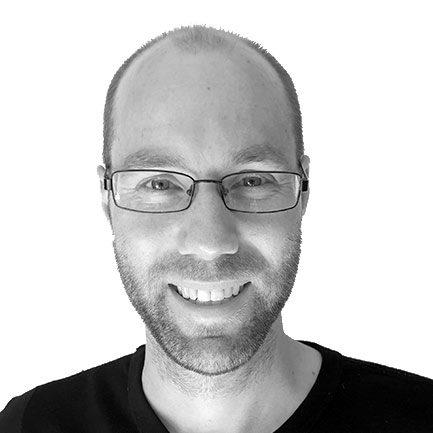 Nic Edwards
Finance Manager
Nic graduated with a degree in commerce from University of Tasmania. Working for a local chartered accounting firm in Launceston for a number of years he then had a merger with Deloitte Touche Tohmatsu, which saw him working for a big4 accounting firm. After ten years Nic branched out setting up his own business serving local niche businesses.
Growing up in an avid bushwalking family, Nic has seen much of his home state Tasmania and all it has to offer. Spare time these days involves spending time with family or running, mountain biking and being outdoors.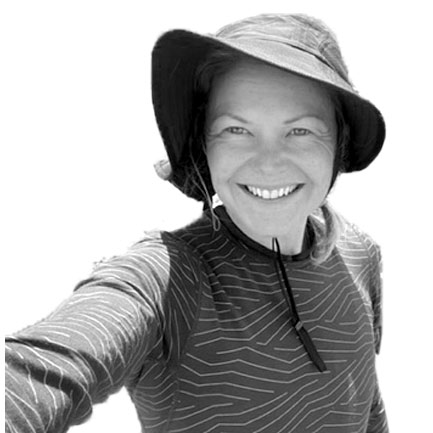 Jacqui Taylor
Guest Services Assistant
As part of our Guest Services team, Jacqui is an avid adventurer and currently on a mission to complete the 158 Tasmanian Abel mountains. When not immersed in the great outdoors, she enjoys dabbling in crochet and macrame, honing her Spanish language skills, and likes to stay up to date on the latest in health and nutrition.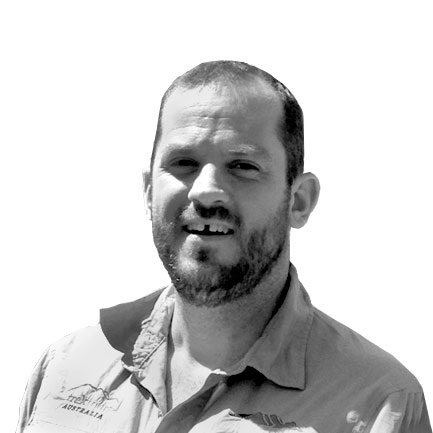 Nick Scharm
General Manager
General Manager Nick Scharm grew up exploring the landscapes and cultures of Africa and Europe. Travelling, exploration and trekking was imprinted from a young age. Nick moved to the mother country, Australia, to take up studies in ecotourism and landed his first guiding jobs in south east and far north Queensland. After trekking through the Tasmanian mountains, Nick fell in love with the island state and eventually made the permanent move to Launceston, which he now calls home with his small family.
Nick has been in the tourism and trekking field for 20 years and holds a BA and MA in Ecotourism Development. Nick has filled senior guiding and management roles with a variety of national and international travel companies. Nick's passion for delivering a genuine wilderness experience is underpinned with his personal ethos of "getting back to nature where things matter".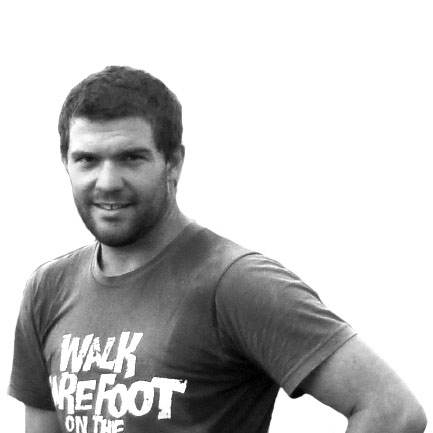 Holger Strie
Managing Director
Managing Director of Trek Tours Australia, Holger was born in Germany and was lucky enough to move to Tasmania with his family at the age of 2. Growing up in the beautiful Tamar Valley, North of Launceston he was introduced to the Tassie wilderness at a very early age. The Tassie wilderness is a place he feels very strongly about and is where this modern day bushman really feels at home.
His passion and knowledge about the wild areas of Australia has seen him become one of the most trusted and respected wilderness guides in Australia. Having spent the past 15 years leading trips in wilderness areas in Tasmania, Northern Territory and South Australia he has built an impressive portfolio of treks and a legion of satisfied trekking clients (with an impressive television career featuring on Channel 9's Getaway 3 times, Japanese wildlife documentaries and numerous local TV productions).
Holger specialises in our remote walking trips in the Northern Territory, Tasmania and South Australia. With unsurpassed local knowledge coupled with a Certificate IV in Eco Adventure Tourism and remote wilderness first aid qualifications, Holger is an outstanding professional wilderness guide, with a passion and commitment to customer service that is truly world class.