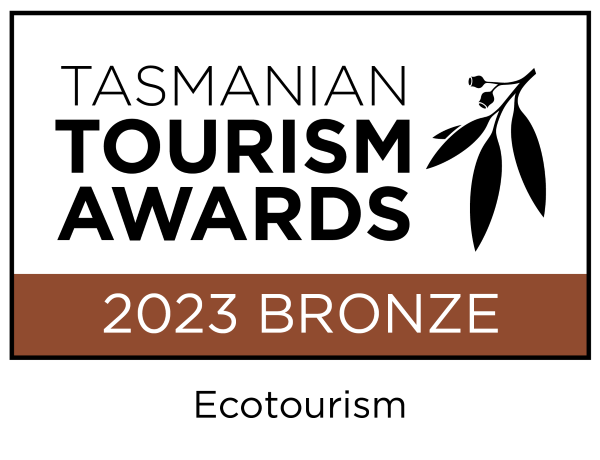 This trekking journey is Tasmania's only multi-day rainforest trek within the takayna / Tarkine– Australia's largest cool temperate rainforest.
Join Tarkine Trails on an immersive trekking experience of a lifetime. To truly experience the Tarkine rainforest, you need to live it, breathe it, drink it – and walk it. Tasmania's only multi-day rainforest walk enters this vast, tree-lined cathedral – Australia's largest cool temperate rainforest. Recognised globally for its ecological significance, this forest is a living remnant of the prehistoric woodlands of Gondwana. The moss-covered understorey is open, enabling our group to journey through the amazing forest for days. The Tarkine is one of the few remaining places where you can walk through temperate rainforest, without the visual presence of human development. It is still largely unexplored as a walking region, making this track an incomparable experience of isolation, beauty and wildness. It's a wee bit special
Itinerary Summary
There is a pre-trip briefing and full gear check the afternoon before Day 1
Day 1 : Pick up Launceston, transfer to Arthur River and walk to Mystery Creek | 7kms
Day 2 : Trek Mystery Creek to Octopus's garden| 7kms
Day 3 : Tarkine Falls| 8km walk
Day 4 : Tarkine Falls Base Camp – day walk exploring | 10kms
Day 5 : Tarkine Falls to Eastons Creek |6kms
Day 6 : Lyons and Arthur River valley return transfer to Launceston | 6kms
What's included
2 professional wilderness guides.
5 nights camping.
5 breakfasts, 6 lunches & 5 dinners.
Transport to and from Launceston.
Tent and sleeping mat.
Group camping equipment including all cooking & eating equipment.
Emergency communications & group first aid kit.
Maximum 8 people
Notes to consider
Your 6 Day Tarkine Rainforest Expedition is graded as a challenging tour. Please note that the takayna / Tarkine Rainforest is a remote wilderness shaped by local weather conditions. We advise you to do as much training as you can before your tour. The more you train for the walk the easier you will handle the terrain and the more you will enjoy this wonderful part of the world. It's also important to come along with an open mind ready for an awesome experience whatever the weather. It is very important that you bring the right gear for the conditions. Generally, the Tasmanian weather can be unpredictable, storms can arise very quickly and heavy rain and even snow can fall at any time of the year. A comprehensive gear list will be sent to you when you book your tour with us. Quality Backpacks, sleeping bags, rain jackets, and over pants are also available for hire. If you are at all concerned about your ability to do this walk, please feel free to call one of us here at Tarkine Trails for more advice.
Note: This itinerary is subject to change with any change in community regulations as well as governmental changes and natural circumstances beyond our control.