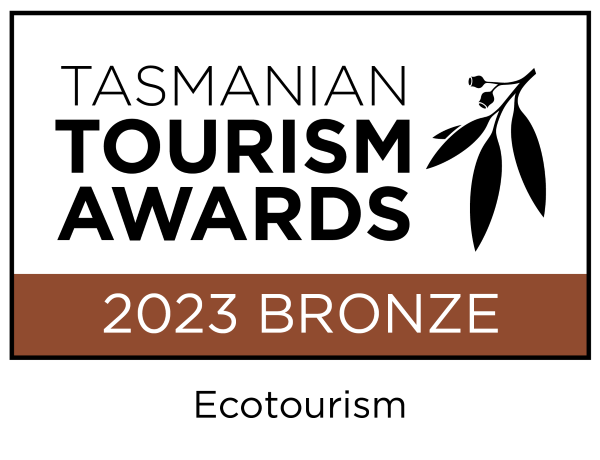 Crashing waves, remote rivers and delicate natural and cultural landscapes dominate the wild and remote Tarkine Coast. A true sense of place is evoked through our hike as we journey along this stunning piece of country on this exploratory experience.
Join Tarkine Trails on this full pack hiking adventure, exploring one of the most remote and beautiful wild coastal stretches of the world – the Tarkine wilderness in the north-west of Tasmania. There is something awe inspiring about a remote beach at the edge of the earth. The rugged, windswept takayna / Tarkine coastline showcases the true beauty and power of a wilderness landscape. The Tarkine coast is not only breathtaking, but the expansive ocean beaches, remote rivers and huge surf create a powerful backdrop for your Tarkine Coast Expedition.
It is a place of huge historical significance in Australia, with an Aboriginal history dating back thousands of years. Evidence of the Tarkiner people, after whom the takayna / Tarkine is named, still remain dotted all over the coastline with some of the largest middens ever found in Australia along our expedition. The Tarkine Coast Expedition is completed in full respect and acknowledgment of the palawa people of Tasmania. All care is taken to ensure their relics and cultural histories are respected and maintained in the way that they wish.
Itinerary Summary
There is a pre-trip briefing and full gear check the afternoon before Day 1
Day 1 : Depart Launceston and transfer to Temma| Trek towards Kenneth Bay | approx 10kms
Day 2 : Kenneth Bay to Sandy Cape | approx 20kms
Day 3 : Sandy Cape to Lagoon River | 10kms
Day 4 : Lagoon River to Interview River| 8kms
Day 5 : Interview River to Pieman Heads |8kms
Day 6 : Pieman River, Corinna and transfer to Launceston| 2kms
What's included
2 professional wilderness guides
5 nights camping
5 breakfasts, 6 lunches & 5 dinners
Transport to and from Launceston
Pieman River boat transfers
Tent and sleeping mat
Group camping equipment including all cooking & eating equipment
Emergency communications & group first aid kit
Maximum 8 people
Notes to consider
Your 6 Day Tarkine Coast Expedition is graded as a challenging tour. Please note that the takayna / Tarkine coastline is a remote wilderness shaped by local weather conditions. We advise you to do as much training as you can before your tour. The more you train for the walk the easier you will handle the terrain and the more you will enjoy this wonderful part of the world. It's also important to come along with an open mind ready for an awesome experience whatever the weather. It is very important that you bring the right gear for the conditions. Generally, the Tasmanian weather can be unpredictable, storms can arise very quickly and heavy rain and even snow can fall at any time of the year. A comprehensive gear list will be sent to you when you book your tour with us. Quality Backpacks, sleeping bags, rain jackets, and over pants are also available for hire. If you are at all concerned about your ability to do this walk, please feel free to call one of us here at Tarkine Trails for more advice.
Note: This itinerary is subject to change with any change in community regulations as well as governmental changes and natural circumstances beyond our control.