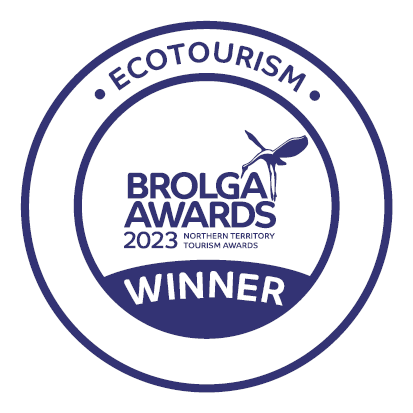 Have you wanted ever wanted to share you time helping our natural environment? Gain an insight into the management of one of our remote national parks? Camp and sleep under the stars? Experience some of Central Australia's most stunning landscapes?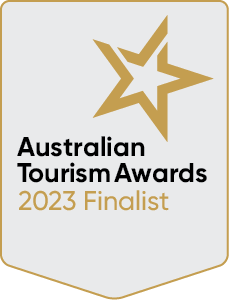 Many people who have travelled through Central Australia or walked the Larapinta Trail have expressed a desire to return and experience it in a new and often giving way. Whether this is your first time or you've been before, active participation in the Volunteer Program is sure to be a memorable and rewarding way to experience this land.
Trek Larapinta is proud to work in conjunction with Northern Territory Parks and Wildlife and other land management organisations to provide a 6 day Volunteer Program on the Larapinta Trail. You will work closely with the land managers and have the opportunity for a unique experience within the West MacDonnell National Park.
The Larapinta Trail Volunteer Program will appeal to the active person looking to give something back to this remarkable environment. No special skills are required – just a love of the outdoors, and an enthusiasm to help out and be part of a like-minded group. Typical tasks will vary depending on the current requirements of the park and land managers, but could include weed control, vegetation clearing, replacing trail markers and signage, erosion control, painting of park infrastructure and fencing. You work alongside our guides and park rangers along different parts of the trail, and are then transferred to camp at the end of each day where you can relax while Trek Larapinta caters for your needs. The program is created to be informative as well as the opportunity to experience the unique terrain, as we seek to share our knowledge of the place and provide all you need to have an active yet comfortable adventure.
With time to also explore some of the spectacular parts of the park, such as Ormiston Gorge, and maybe take a refreshing dip in the Finke River or one of the permanent water holes along the trail, the program is not all work! You will be hosted at one of our beautiful private eco-camps in the Ormiston Gorge region, offering comfortable accommodation in a secluded pristine natural setting. With spacious tents, covered kitchen and communal area, washing area, waterless composting toilets, campfires, and solar generated water heating, lighting and food refrigeration we know it's a privilege for us to be here. We seek to tend our camps as best we can with minimal impact practices and share these ways with you.
PRICE
The cost of the trip covers expenses with a donation made to the Friends of the Larapinta Trail, a not for profit group dedicated to promoting and maintaining the Larapinta Trail. To date Trek Larapinta has donated over $10,000 to the Friends of the Larapinta Trail, with these funds being used to purchase trail maintenance equipment, refreshments for volunteers at working bees and the funding of public liability insurance for the association.
WHAT'S INCLUDED
Travelling with us, you know you're coming with a boutique business that specialises in the Larapinta Trail. The experience of being in this ancient landscape can be powerful and refreshing. By offering fully-supported camping and interpretive guiding, Trek Larapinta aims to facilitate this experience for you. All the organisation, transport, food preparation, camping and catering equipment and other logistics are taken care of for you, so you can connect with this landscape in a calm, relaxed way and get the most out of your holiday in this amazing part of Australia.
WHAT'S INCLUDED
All camping equipment including sleeping bag, swag, pillow, bed linen and top of the range spacious tent.
All catering equipment.
5 breakfasts, 6 lunches, 5 dinners.
All delicious snacks on the trail.
Hotel pick up and drop off.
Transportation provided in commercially registered, expertly maintained tour vehicles.
All camping, traditional owner and national park fees.
Group first aid and emergency communication facilities.
Private wilderness eco-campsite.
2 Trek Larapinta professional wilderness guides.
Travelling with a culturally and environmentally responsible business.
Tours do not include pre or post trip airfares or accommodation.
Detailed maps of the Larapinta Trail are also available for purchase.