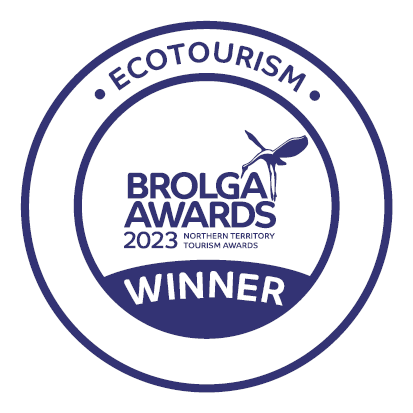 The Super 6 Day Larapinta Trail trek offers walkers the chance to really challenge themselves tackling the six hardest (and most spectacular) sections of the Larapinta Trail. The rewards for taking on this challenging and varied trek are immense, with all of the most spectacular views of the Larapinta Trail on offer – high ridgelines, open savannah country, sheltered gorges and magnificent mountains, along with the best examples of the West MacDonnell's vegetation.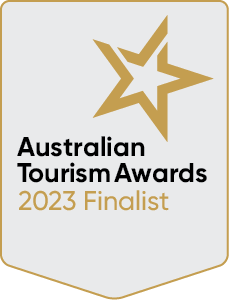 This is not a trek for the faint hearted or inexperienced as each day's walk is rated hard or very hard by NT Parks and Wildlife. On each section you will be tested and rewarded until the final section: a hike to the highest point on the trail, Mount Sonder. It is a beautiful and poignant close to six days of superb trekking on the Larapinta Trail.
The Super 6 Day Larapinta Trail trek is for experienced hikers seeking a spectacular challenge. It is particularly popular with trekkers having limited time, however still wishing to experience the true remoteness and most spectacular parts of the Larapinta Trail that would normally only be explored on the longer 16 day End to End trek. The trek involves challenging to very challenging walking of between 7 to 12 hours each day, across very rocky terrain and ridgelines, with steep ascents and descents.
For each day's hike on this rugged world class track, you carry just a day pack. We create these trips to be an informative experience as well as a walk through the unique terrain, as we seek to share our knowledge of the place and provide all you need to have an active yet comfortable holiday. You walk with a guide for the day's trek, with the support guide collecting and transferring you to camp each day, where you can relax while Trek Larapinta caters for your needs.
Being a small, boutique business, we remain keenly aware that we rely on the health of our environment. It sustains us and we, in turn, seek to sustain it. On the Super 6 Day Larapinta Trail trek campsites will vary throughout the trip, in different remote bush locations. Staying in a mix of our own private eco-camps and other remote bushcamping locations will provide a true wilderness experience.
Itinerary Summary
Day 1 : Pick up Alice Springs, walk section 3 high & low route, Standley Chasm to Standley Chasm. | 19kms
Day 2 : Walk section 4 Standley Chasm to Birthday Waterhole. | 17kms
Day 3 : Hike section 5 Birthday Waterhole to Hugh Gorge. | 17kms
Day 4 : Trek section 8 Serpentine Gorge to Serpentine Chalet Dam, including Counts Point. | 15kms
Day 5 : Walk section 9 Serpentine Chalet Dam to Ormiston Gorge. | 29kms
Day 6 : Summit Mt Sonder (section 12), return to Alice Springs. | 16kms
What's included
Travelling with us, you know you're coming with a boutique business that specialises in the Larapinta Trail. The experience of being in this ancient landscape can be powerful and refreshing. By offering fully-supported camping and interpretive guiding, Trek Larapinta aims to facilitate this experience for you. All the organisation, transport, food preparation, camping and catering equipment and other logistics are taken care of for you, so you can connect with this landscape in a calm, relaxed way and get the most out of your holiday in this amazing part of Australia.
All camping equipment including sleeping bag, swag, pillow, bed linen and top of the range spacious tent.
All catering equipment.
5 breakfasts, 6 lunches, 5 dinners.
All delicious snacks on the trail.
Hotel pick up and drop off.
Transportation provided in commercially registered, expertly maintained tour vehicles.
All camping, traditional owner and national park fees.
Group first aid and emergency communication facilities.
2 Trek Larapinta professional wilderness guides.
Travelling with a culturally and environmentally responsible business.
Small group with a maximum of 8 participants.
Tours do not include pre or post trip airfares or accommodation.
Detailed maps of the Larapinta Trail are also available for purchase.
Notes to consider
The Super 6 day trek requires a high level of bushwalking/walking and general fitness. As the Larapinta Trail becomes more popular the perception of its difficulty decreases. This however is not the case. The trail remains unrelentingly rocky and hard underfoot and weather extremes can be experienced at any time of the year, so the more prepared you are the more you will enjoy the experience.
Days vary between 7 and 12 hours of challenging to very challenging walking, depending on the section. The climb up and down Mt Sonder is a challenging 16km return with a 750m rise in elevation. Section 9 is a very challenging day covering a rocky distance of 29km including some steep ascents and descents.
If you engage in at least one to two hours of aerobic activity (this might include walking, cycling, swimming etc) three to four times a week during the three months prior to your trip, you should find yourself fit enough to enjoy your days' activities. Longer walks on uneven bush tracks with your day pack, including some ascents/descents (if you can find them) will help you prepare your body for the full days on the trail.
Further information about preparation can be found at Trek Gradings and our FAQ section .