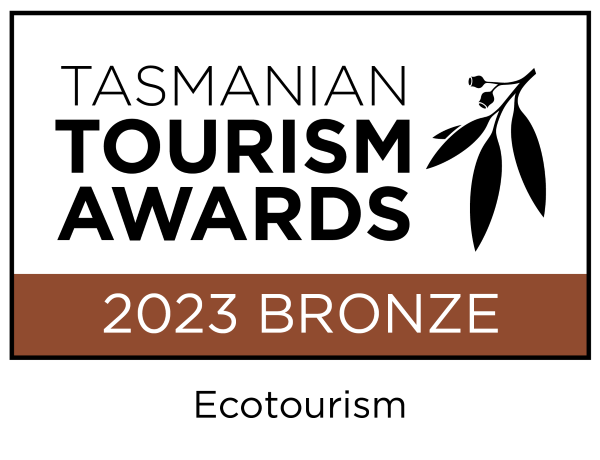 The Tarkine wilderness region encompasses 447,000 hectares of wilderness, including the southern hemispheres largest single tract of temperate rainforest, a wild western coastline with an extraordinary wealth of aboriginal cultural heritage sites and critical habitat for over 50 threatened species.
Join Tarkine Trails on this fully accommodated day pack hiking adventure, exploring one of the most remote and beautiful parts of the world – the Tarkine wilderness in the north-west of Tasmania.
The Tarkine (takayna) contains a wildly diverse landscape – including Australia's largest patch of temperate rainforest – and a world of natural treasures including mountain ranges, wild river and cave systems, buttongrass moorlands, and a rugged coastline with long sandy beaches, grassy woodland and coastal heath. The plant and animal life here is as rich and varied as the many habitats that support them – it is alive with frogs, birds, 28 different mammals, endangered wedge-tailed eagles and the now rare Astacopsis gouldi – the world's biggest freshwater lobster. It is home to one of the greatest concentrations of Aboriginal sites in Australia and reflects the history of more recent times telling the stories of miners, farmers and fishers.
We explore the spectacular highlights and trails of the Tarkine region with stays in lodge style accommodation. Three nights at Corinna in eco-cabins, set deep in the pristine Tarkine rainforest along the banks of the majestic Pieman River is an experience not to be missed.
Itinerary Summary
Day 1 : Pick up Launceston, transfer to Rocky Cape National Park, transfer to Stanley | 10kms
Day 2 : Explore Trowutta Arch, travel the Western Explorer and trek Mt. Donaldson | 13kms
Day 3 : Kayak the majestic rainforest clad Pieman and Savage Rivers, return rainforest walk to Corinna | 10kms+paddle | 5km walk
Day 4 : Coastal Hike on the Tarkine Coast to Point Rupert | 14kms
Day 5 : Fatman Barge, Zeehan, walk Montezuma Falls track, Tullah |12 kms
Day 6 : Mount Farrell hike , return to Launceston | 6kms
What's included
2 professional wilderness guides.
5 nights lodge/cabin style accommodation (twin share).
5 breakfasts, 6 lunches and 5 dinners.
All delicious snacks on the trail.
Return transport from Launceston.
Pieman River boat transfers.
Kayak hire.
All national park fees.
Emergency communications & group first aid kit.
Alcohol is not included.
Maximum 10 guests
Notes to Consider
Our 6 day Tarkine and the West adventure is a moderately graded walk. However, we advise you to do as much training as you can before your tour with us. The more you train for the walk the easier you will handle the terrain and the more you will enjoy this wonderful part of the world. It's also important to come along with an open mind, ready for an awesome experience whatever the weather, whoever the group. It is very important that you bring the right gear for the conditions. The Tasmanian West Coast weather can be unpredictable, storms and very strong winds can arise very quickly and heavy rain can fall at any time of the year. Quality rain jackets and over pants are available for hire. If you are at all concerned about your ability to do this walk, please feel free to call one of us here at Trek Tasmania for more advice.
Note: This itinerary is subject to change with any change in Community regulations as well as Governmental changes and natural circumstances beyond our control.